Nicknames: Sevens
Online Aliases: Sevens1997
Age: 30
Gender: XY
Location: PA
Occupation: Tech Support.
Area of Expertise: Hockey.
Hobbies: Computers, video games, anime, reading, fishing.
Favorite Quote: "Bigamy is having one wife too many. Monogamy is the same." -Oscar Wilde
Favorite Food: Steak. Rare.
Favorite kind of music: Country. Shut up.
Favorite Book: Brave New World.
Favorite Movie: The Ref.
Favorite Game: Either Paper Mario or Pokemon Puzzle League.
Favorite Website: Too many to list.
Most frightened of: Snakes.
Most Embarrassing Moment: Botching a presentation in college.
Happiest Moment: This, bar none:
A Vivid Childhood Memory: Nothing that stands out.
Your "good deed" of the century: I'm supposed to do that every century? Aw, damn.
Guilty Pleasure(s): That phrase is an oxymoron if I've ever heard one. I like what I like without the guilt.
If you had 1 wish, what would it be and why?: Financial security. Makes me sound like a prick, but it is what it is.
When refilling your toilet paper, do you prefer it over or under?: I put it on the floor.
Would be voted "Most Likely to": Read myself to death.
What color are most of your socks?: White. Boring, I know.
What would be the title of a tell-all book about you?: I'm too secretive to write such a book.
What do you spend too much time doing?: Sitting in front of my computer.
Most treasured possession: My car.
What's always on your grocery list?: Milk and Gatorade.
The thing you like best about yourself: I don't put on weight, no matter how much I eat.
What should never be discussed in polite company (if anything)?: It's impolite to bar anything.
Favorite hero: Vash the Stampede.
Favorite Forum thread at Thegameheroes.com, this very moment: NHL Talk.
If you were to have a plate in your head, which metal would you choose and why?: Aluminum. It's light.
Cake or pie?: Pie. Coconut cream, please.
What was your first console?: Atari 2600.
Nerdiest Moment?: Putting an Ergo Proxy ringtone on my cell phone.
If you were were a superhero/villain, which member of the forum would you choose to be your sidekick/henchman, or vise versa?: I fly solo.
If you were playing a tabletop RPG, who would you pick to be your DM? (You can pick ANYONE): What the fuck are you talking about?
Any final thoughts before this wraps up?: I'm only halfway through.
Favorite booze?: I don't touch the stuff.
Favorite console?: Nintendo 64.
Favorite comic?: Get Fuzzy, Sluggy Freelance, or Penny Arcade.
Favorite anime?: Yu Yu Hakusho.
Favorite manga?: I prefer anime over manga.
Favorite character?: Hiei.
Favorite dance?: Dancing isn't my thing.
Favorite forum?: The Game Heroes.
Favorite member?: Mine.
Favorite Song?: Too many to list.
Favorite band?: Nickel Creek. Solo artist: Garth Brooks.
Favorite salutation?: Aloha.
Favorite Rank?: A falcon runs and runs, holding it in his arms. Who's plotting the Honnoji incident? And then...
Banana hammock?: I hate hammocks. Fucking pain in the ass. I love bananas, though.
Favorite skank?: Can't stand them.
Favorite bank?: Piggy.
Favorite tank?:
Favorite wank?: Huh?
Favorite yank?: I don't like baseball.
Favorite hank?: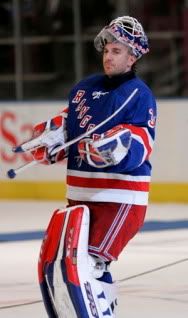 Any last words to wrap up this abomination of a member spotlight?: Last words? What the fuck is that supposed to mean?