Here we go, Aerith Gainsborough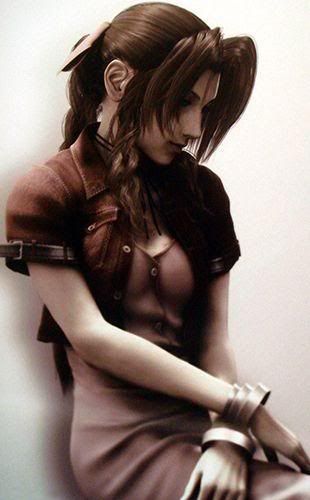 So beautiful, so delicate, so attractive...
Her long brown hair, her simple dress, her dazzling green eyes...
So nice, so cute, so amazing,
Tell me there's someone more beautiful, I'll swear it's all lies...
Shame you are one with the Lifestream
and you're all...dead and all...
11 years ago I first met you,
And when in love I did fall...
Though you may not be real,
These things I did still feel,
And of course, I never lied,
That at your death I truely cried.