Big Sister wrote:
Colonel Panic wrote:
Big Sister wrote:
it kinda reminds me of this old pc game we used to play in the computer lab. had something to do with you being a raptor and having to run around fighting other dinosaurs and stealing eggs.
Nanosaur by Pangeasoft?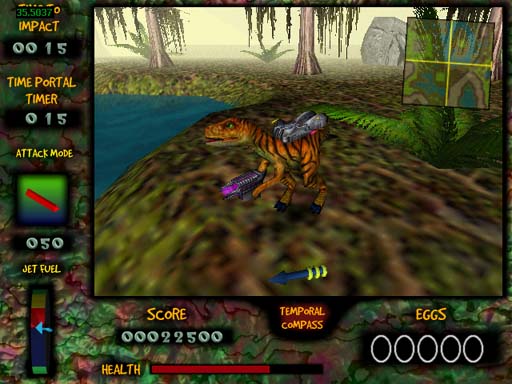 That's it! Oooooh my god I used to totally half-ass my keyboarding class work just so I could play that for the rest of the computer lab period.
I played loads of Pangeasoft's games as a kid. This was one of my favorites. Never got in to the sequel though. If you have an iPhone or iPod Touch you can get it for a buck.
OD wrote:
Indomitus wrote:
Brilliant, definitely putting on my play-list. Interesting how more & more source mods are becoming neat products.
Source mods have always been interesting products. Ever tried SMOD? or how bout Minerva Metastasis? and the last 2 big ones, NeoTokyo and Dystopia?
Sure there are some crappy ones out there, but it's only occasional that a mod comes out and sucks.
Awesome. Love it when mods become real games. Too bad the PC as a platform is doing as poorly as it is these days. If things keep going this way Activision and EA will be deciding what we as gamers should play.